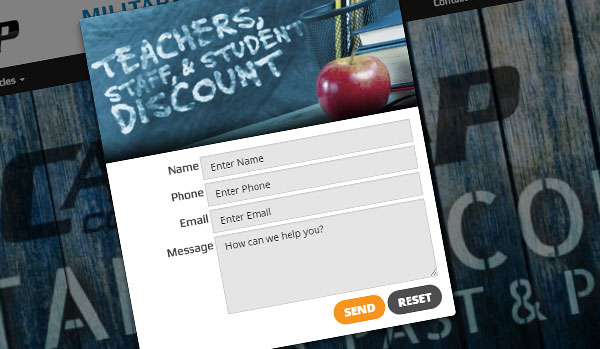 Site Management
Add pages, organize layouts, add sprockets, or add a video: no sweat, and no coding required! Add menus, custom urls, external links, and organize it all in our editor. If you have multiple sites, we make it even easier; you don't have multiple logins, and never will. Our easy to use drag and drop technology turns auto dealers into website designing experts.
DIY Editor
Drag and drop. It is just that easy. Change the layout of your pages, add forms, add pictures and all the Sprockets you want! And do it all with our responsive screen management system. Again, we use this ourselves to build your site from the beginning.
Advanced Editor
Your in-house web developers and advertising agency will love our advanced system. We let you customize EVERYTHING, including adding JavaScript, custom CSS and images. Our file editor is WAY better than WordPress.
We use tons of open source tools, and we use our editor when designing your website! For the savvy, you can write less CSS with a built-in Less engine and automatic bundling and minification system.
BYOP - Bring your own plugins
You can add JavaScript, iframes, or any number of things to the website. Typically you'll be asked by marketing companies to add code, or "pixels" to the website. You can do it or we can do it for you. Call our support team and have your code or "pixels".
Staff
Show off your staff! Add staff information, emails, mobile numbers, and pictures and organize by department. The Carbase responsive auto dealer marketing platform makes it easy. If you would like our help, just call support and they will add your staff.
Social Media
Links are just the start. We also support liking, api integration, comments, feeds and many other social networking integrations. You can easily do this yourself or let us help.
Squeezers
So you want to show a Carfax or Autocheck report, but you want to collect some info beforehand? No problem. That's a squeeze! Our drag and drop platform makes this easy for you to do yourself or you can call our support team for help.
Page Management
You never have to call us to add an inventory page. Do it yourself! Our page editor lets you pick and choose the inventory you want to show, and how to show it!! It is quick and easy. If you do want our help, just call support.
Events, Calendar, Blogs
Our blogging and event system is unmatched in the industry. It is really easy to add articles, organize them, and send links out. You are welcome to call support, but you won't need to. It really is that easy.
Pre-installed Pages
All Carbase Responsive Websites come with feature-rich pages, like Staff, Directions, About, Contact, Inventory and the Home Page. That's pretty obvious. The question is what other pages do you want? Our drag and drop system is so easy you can add pages in minutes.
Testimonials
Add your managed testimonials to the homepage, on a "Reviews" page, or wherever. The point is that customers can submit their own testimonials, you manage them, and you post them.
Employment
Post all of your job openings on the website. We accept all sorts of applications, and interested people can submit resumes.